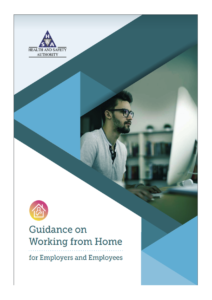 Here at Apex Fire, we want to make sure your staff are protected when it comes to fire safety and through the Health & Safety Authority – Guidance on Working from Home for Employers and Employees, we provide a Fire Safety package.
Under section 11 (Home Office Environment) Part e. Fire
Minimising the risk of fire in the home
or home office, should be managed as
part of the day-to-day running of any
home. Fitting passive equipment like
smoke and carbon monoxide alarms
will give advance warning of potential
issues. Ensuring that suitable firefighting
equipment is available for example fire
blankets and extinguishers should be
available and suitable for fighting a range
of different fire types that could occur in
the household.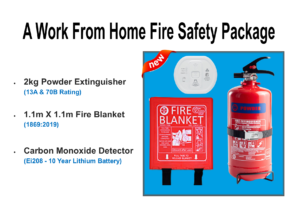 For further information or to place an order
Contact us today 1800 929 829 or email info@apexfire.ie