We have been protecting families and commercial and institutional clients from fire for over four decade,s by providing effective fire protection all over Ireland. We are fire safety experts with extensive knowledge of fire installation solutions.
Below you can see examples of our Escape Equipment range in offer. To discuss your requirements contact us by using form or call our team at 1800 929829.
---
Dorgard

(Product Code: 22229003)
Dorgard provides a wireless solution for legally holding open fire doors in any position, automatically allowing the door to close when the fire alarm sounds, to prevent the spread of fire and smoke.
Features: Suitable for offices, care homes, schools and hotels, suitable for buildings with an automatic fire detection system, automatic night-time release function, available in a variety of colours and finishes, complies to BS EN 1155 and is accepted by the fire and rescue service.
---
Deafgard

(Product Code: 22229001)
Deafgard is a battery powered, wireless unit with a pad attachment that simply goes under the pillow of the sleeping person. Deafgard is listening for a continuous fire alarm of 75dB or higher. When the fire alarm sounds, the pillow vibrates, high intensity LED lights flash and an LCD screen displays 'FIRE'.
Features: No installation required, wireless technology, fail-to-safe, dual battery supply, alarm clock facility for deaf or hard of hearing people, adjustable sensitivity.
---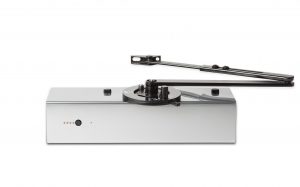 Freedor Smartsound

(Product Code: 22229006)
Freedor SmartSound is an overhead door closer which makes opening and closing a fire door effortless. A wireless device, it allows you to place your door open in any position and closes on the sound of the alarm. As it is a free swing closer, the door is easy to push open without the usual resistance presented by a door closer.
Features: Keeps fire doors open at any angle, No more struggling with heavy fire doors, Enables greater access throughout the building, Three-year battery life & three-year warranty, Wire -free technology
---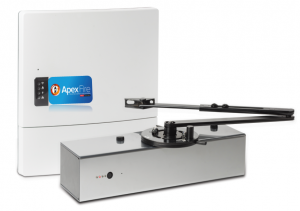 Freedor Pro

(Product Code: )
Freedor Pro takes the weight out of heavy fire doors and allows you to hold them open at any angle with its free swing feature. The radio transmitter activates the Freedor Pro in the event of an emergency, ensuring all doors are closed, preventing the spread of smoke and fire.
Freedor Pro has a separate transmitter which can be directly connected to any fire alarm panel. As this requires professional installation, Freedor Pro is exclusively available to Pro Gold Installers. We'll recommend an installer in your area.
Features: Makes opening heavy doors effortless, controlled by a hard-wired transmitter, not affected by background noise, suitable for high-risk zones including corridors, kitchens and stairwells, five-year battery & battery warranty.
---
Panic Bolt Assembly

(Product Codes: Assembly – 98010604, Spare tubes – 98010604)
Designed for single emergency door use, these panic bolts provide an economical solution to the problem of providing reliable security for internal emergency exits. The door can only be opened by breaking the tube, which automatically releases the bolt. Supplied with 2 tubes, padlock and hammer and chain.
---
Escape Ladder

(Product Code: 98010709)
Quick and easy to install, this escape ladder is 7m in length making it suitable for two- and three-storey buildings. Made from steel with aluminium rungs and polypropylene straps, it is strong enough to support up to 500kg in weight. Suitable for window ledge walls of between 250mm -500mm in thickness. Comes with a 5 year limited warranty.
---
Evacuation Chair
Our Evacuation Chair is designed for use in emergency evacuation procedures for stairway descent. It uses continuous belts to provide controlled descent. Single user operation ensures no heavy lifting or manual handling is required during emergency evacuation procedures.
In the event of a fire, lifts should not be used, therefore people with a disability, older people or people who are injured may become trapped, our evacuation chair is the perfect solution as it is light weight and easy to use.
We also provide training on the use of the Evacuation Chair. For further information please contact us.
---
Other examples of Escape Equipment in offer