A fire hydrant is used to access water from the towns mains supply. The main purpose of fire hydrants is for the fire brigade to attach a hose to the valve in the event of a fire.
Many large premises such as
Hospitals

Manufacturing Plants

Business Parks

Factories

Universities

Leisure Parks
have privately owned water hydrants installed on site for use by the Fire Brigade in the event of a fire.
Any piece of fire equipment has to be maintained by a competent person at certain intervals. For a fire hydrant, a competent person needs to test and maintain a fire hydrant in accordance with I.S.391:2020 at least annually.
Hydrant Testing and maintenance should be conducted for both insurance purposes and to ensure operability if a fire was to occur.
Apex Fire provide a nationwide team of hydrant technicians who provide
Uninhibited flow tests

Static pressure tests

Pit inspections

Frost valve checks
as part of your annual maintenance programme.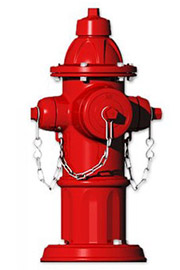 We can also provide static testing on lay flat hoses of all lengths and sizes.
---
To arrange your hydrant testing quotation simply contact us or call our team of professionals at 1800 929829.